My motor trade days are over and these days I drive express passenger trains. It means that I have to get out of the hills of Derbyshire regardless of what the weather does (within reason of course). For that reason I set out to have a set of winter wheels and tyres. The original 18 inch wheels are available but apart form being expensive, I simply could not find any suitable winter tyres to maintain the rolling radius. I opted for the 16 inch wheels which allow a good choice of tyres and it also gets the rims up away from any kerb that might be hidden under the snow.
These are the rims from Burrows Sheffield at £85 ($135) each;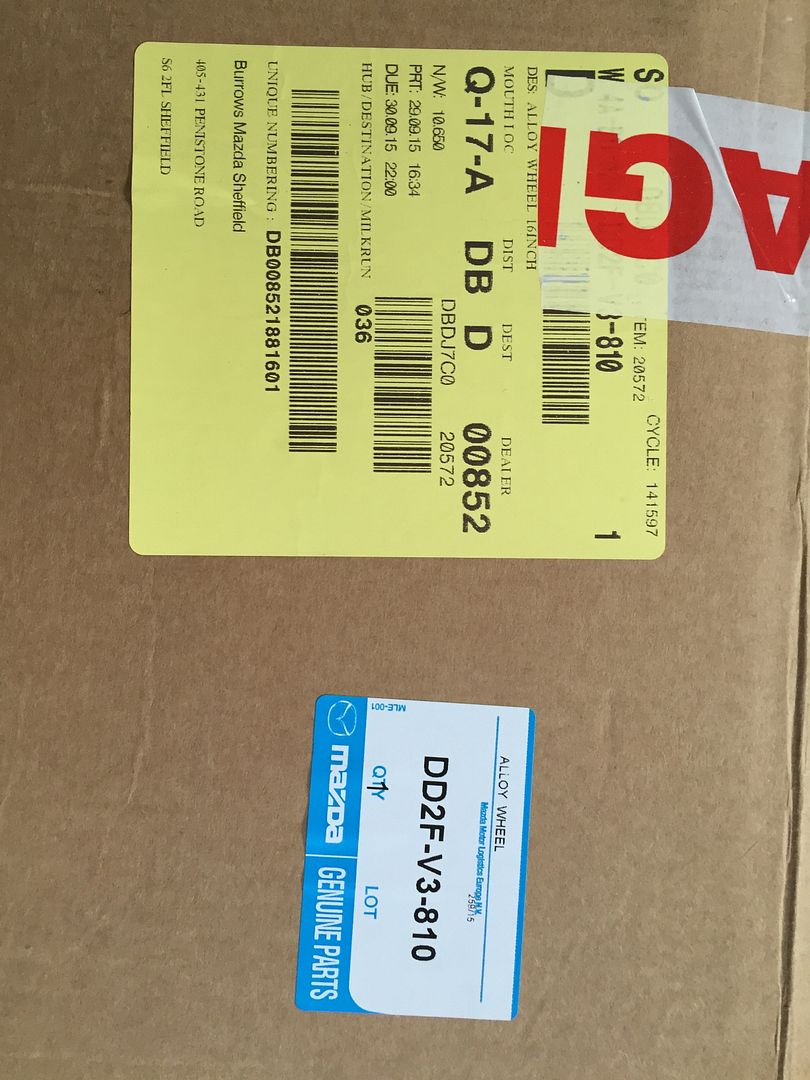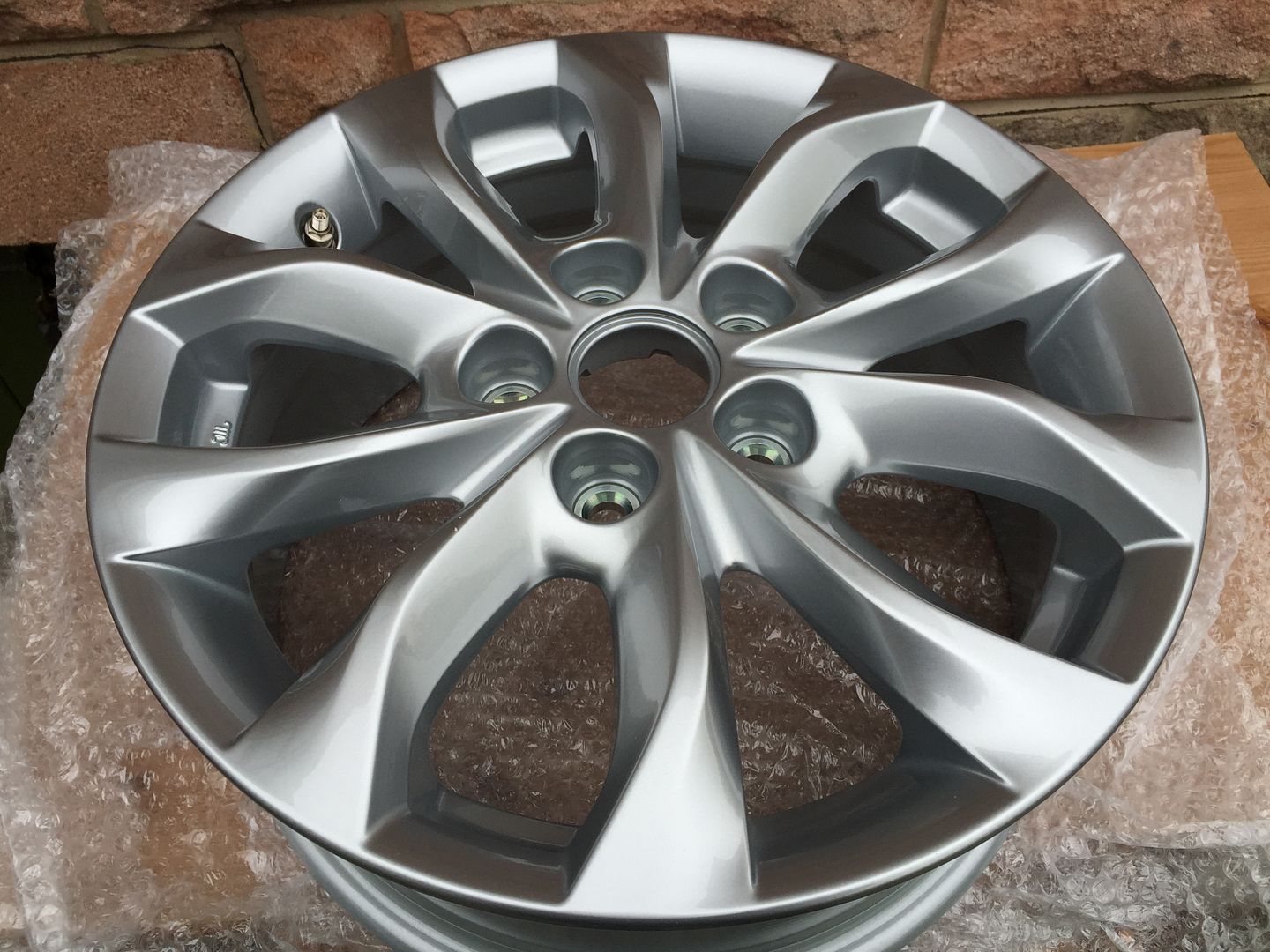 The size details in case anyone wants to source their own wheels are written on the inside of the spokes;
I had originally intended to use Toyo Snowprox S943s but there is a long wait back order on them so the supplier offered me Yokohama V905s instead at £75 ($110). They were ordered online and fitted locally by one of the nationals. The fitter was very careful with the new rims and they were inflated with Nitrogen at no extra cost;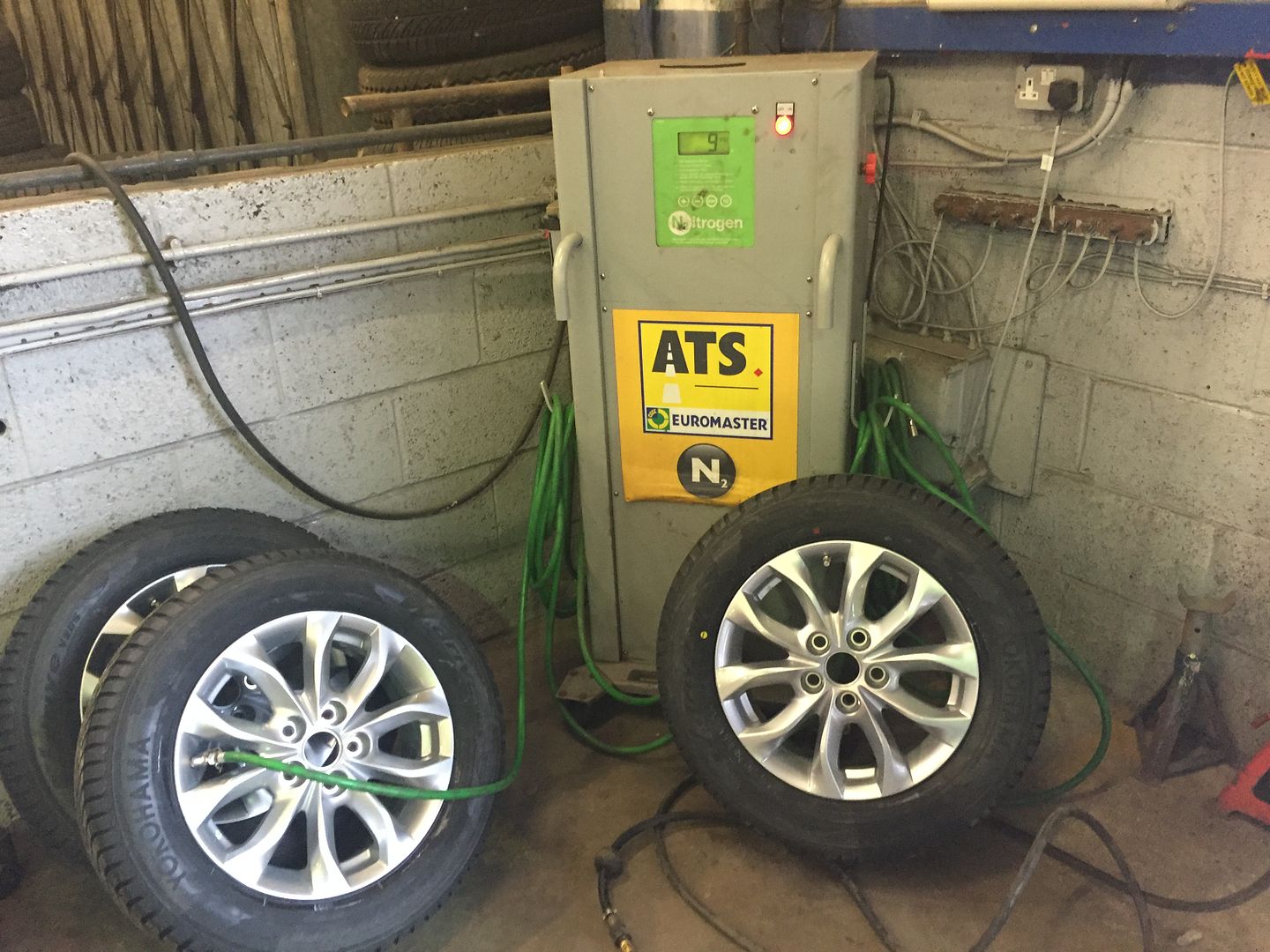 .......and transported back to the anchorgarage;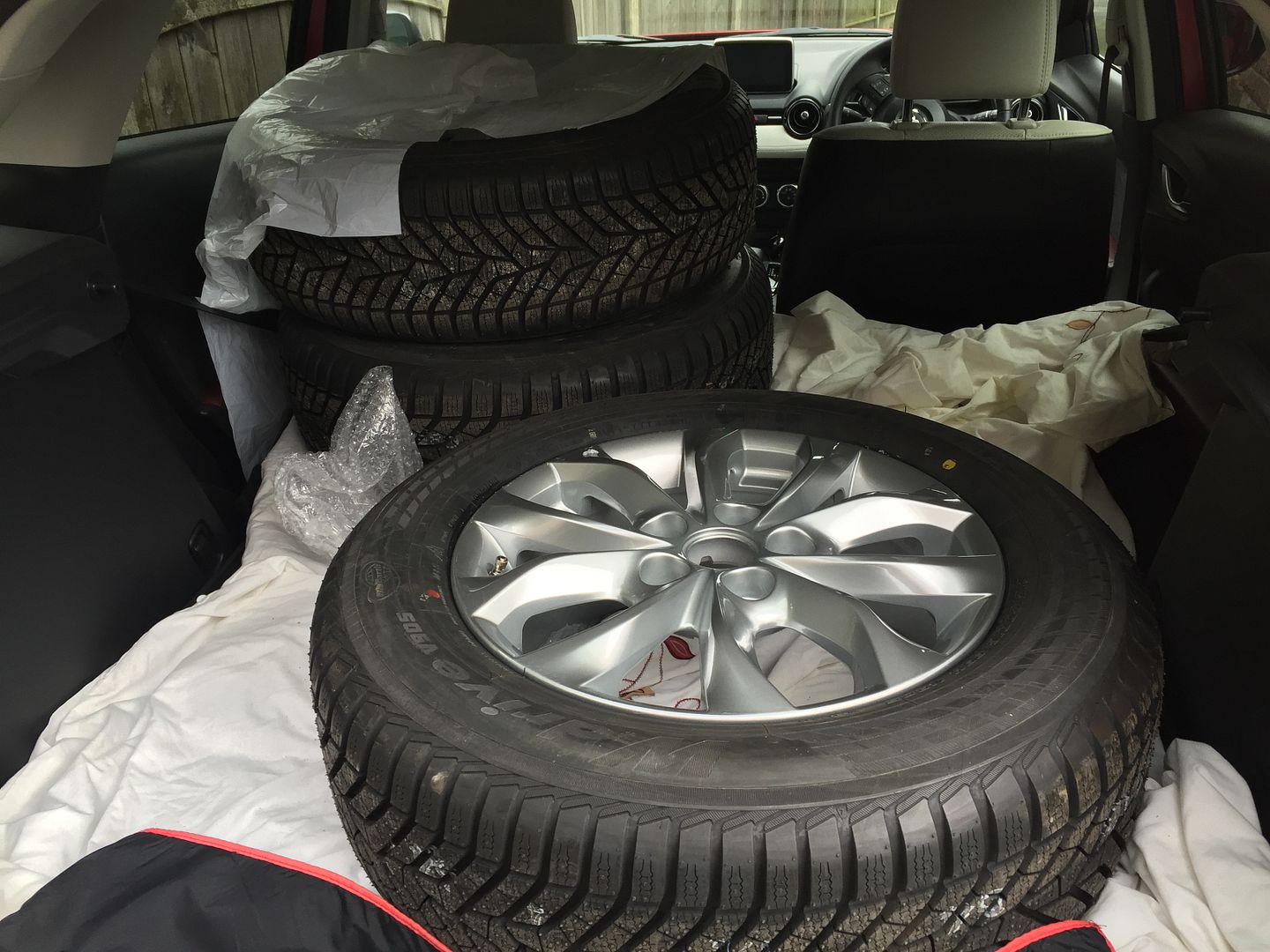 You can see the "blue earth" markings and the "winter mountain" symbol;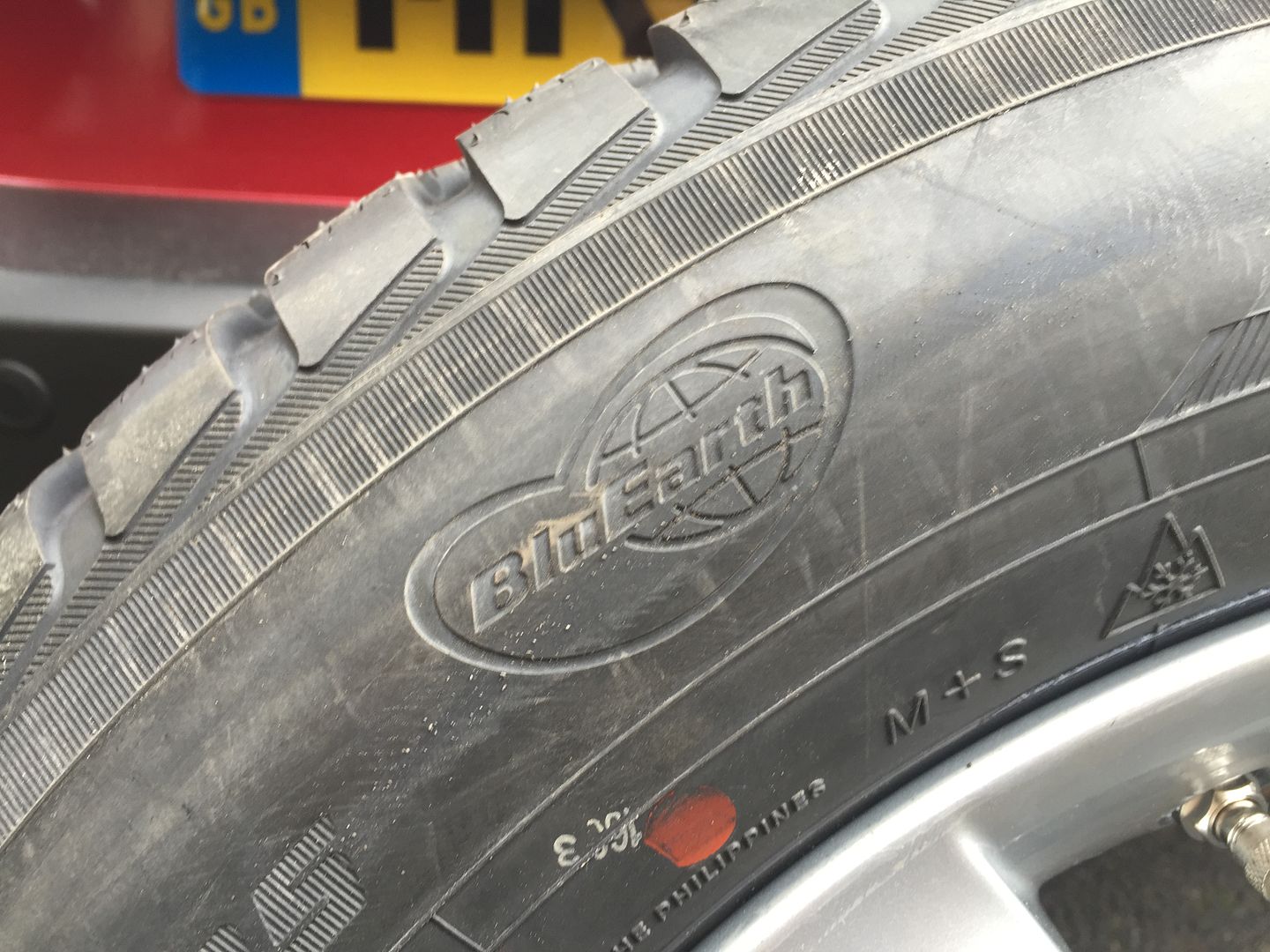 http://www.yokohama-online.com/Sustainability/BluEarth
.....and this shows the special winter tread;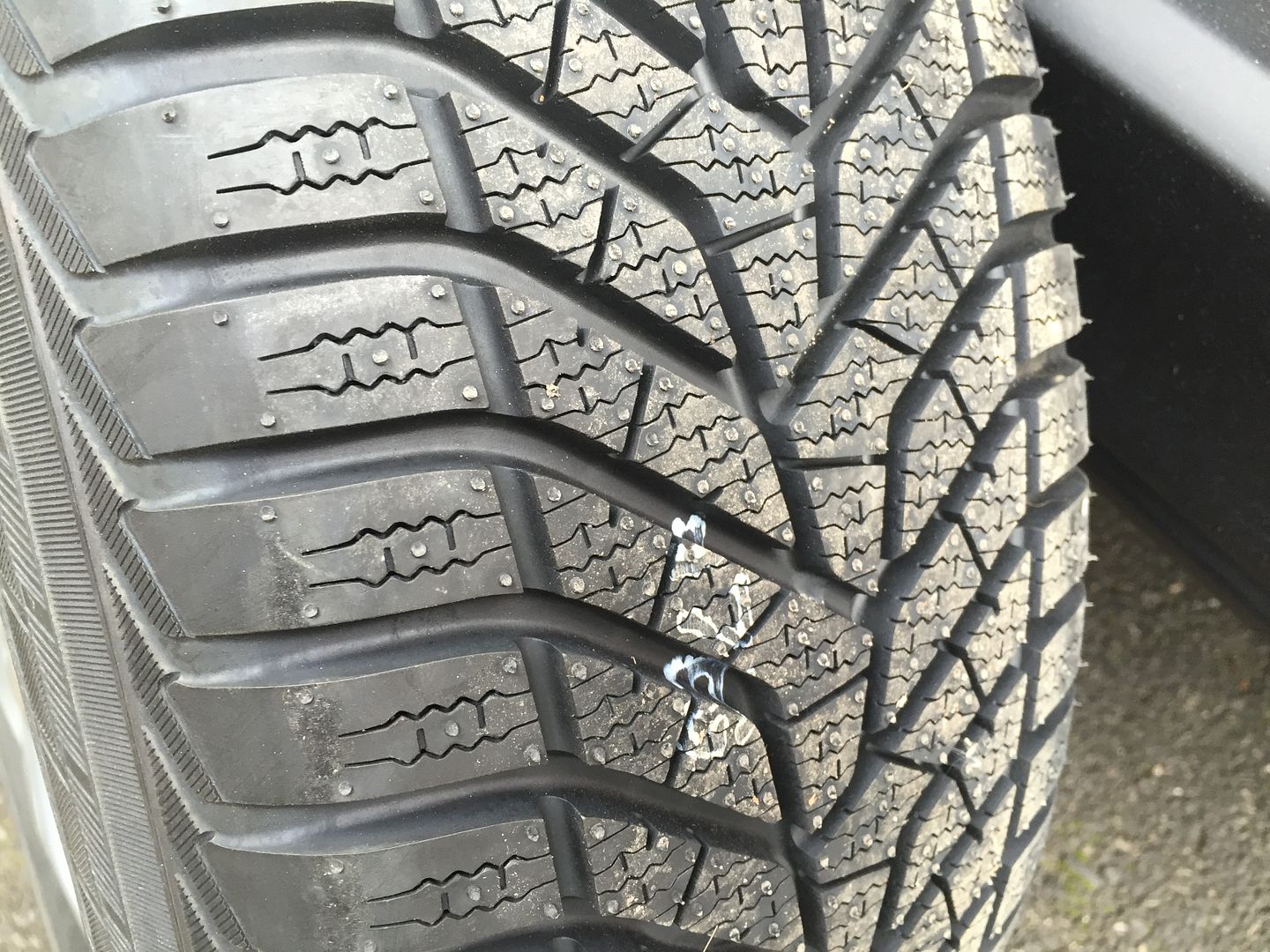 The wheels are currently being waxed up and cleaned and will be fitted around the end of the month at which time I will post up some more photos.
Winter tyres are not a gimmick. They are made from special rubber and have a special tread pattern. For anyone that thinks having an AWD negates the need for them, just have a little look at this;
https://youtu.be/mfuE00qdhLA