Discussion Starter
·
#1
·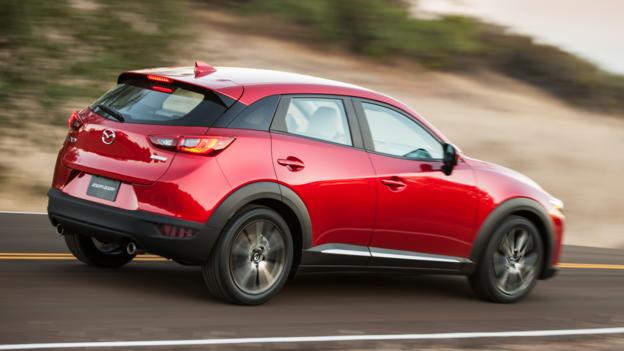 The BBC took the time to write a review on the 2015 Mazda CX-3. Here I'll point out some of the main points in the review and then I'll put a link to the review at the end.
The interior is given high marks, especially when you consider the state of Mazda interiors in the past.
Customers bought Mazdas in spite of their interiors rather than because of them. No more. Even the company's new entry-level crossover SUV contains cockpit appointments that would flatter cars in higher categories and with greater cultural currency.
The review also compares the CX-3 to the new Honda HR-V.
Honda's new HR-V provides the most direct comparison to the CX-3, but the two vehicles have entirely different personalities despite their obvious similarities. The Honda is more spacious, with a more useable rear seat and more cargo capacity, while the Mazda accelerates more smartly, turns more crisply and displays more flair than its altogether more ponderous foil.
The BBC talks about how the engine isn't particularly exciting, but it "makes the most of what it has."
Check out the full review at the BBC.
BBC - Autos - Driving Mazda?s small, spectacular CX-3