Hello all,
I recently purchased a Mazda CX3 GT Soul Red. This is my first Mazda and I really like it.
This is the day I bought it: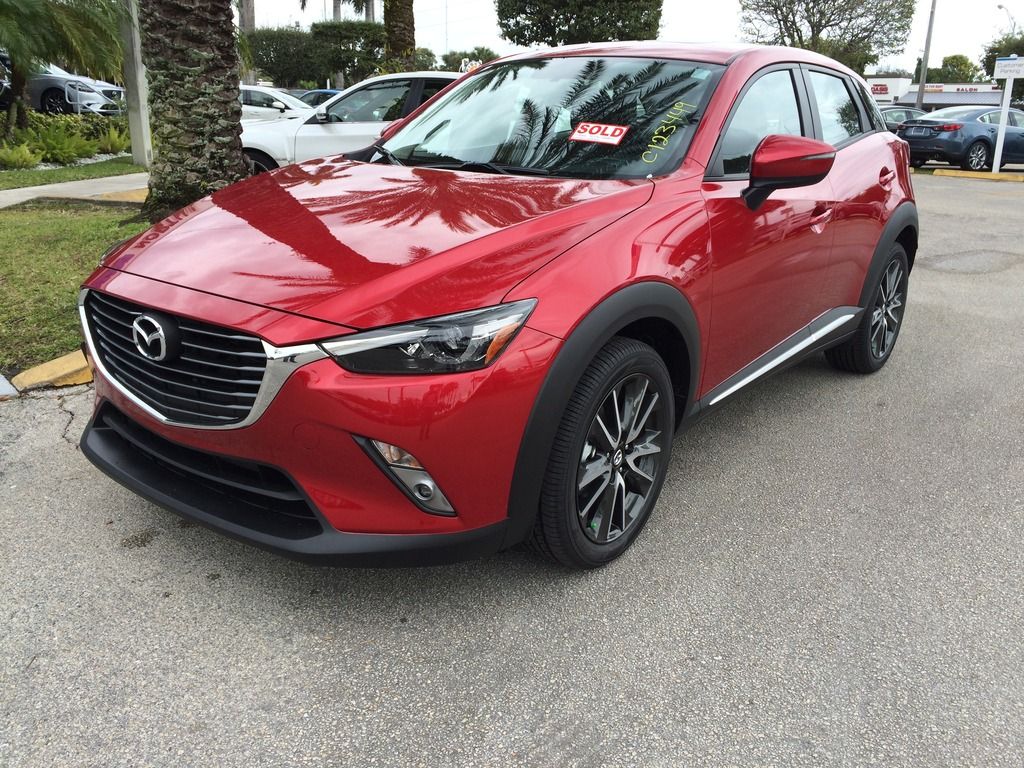 Had the windows tinted:
Installed a right-angle USB adapter. Followed a write up from someone here.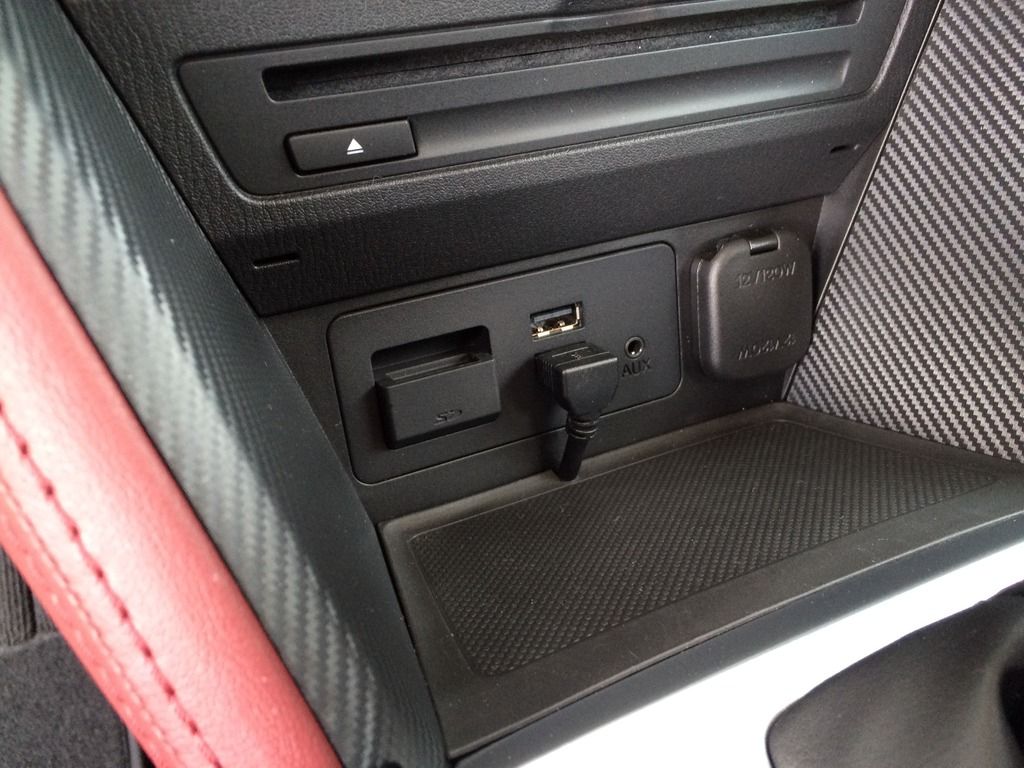 Also installed a bike rack and took the bike out for a ride: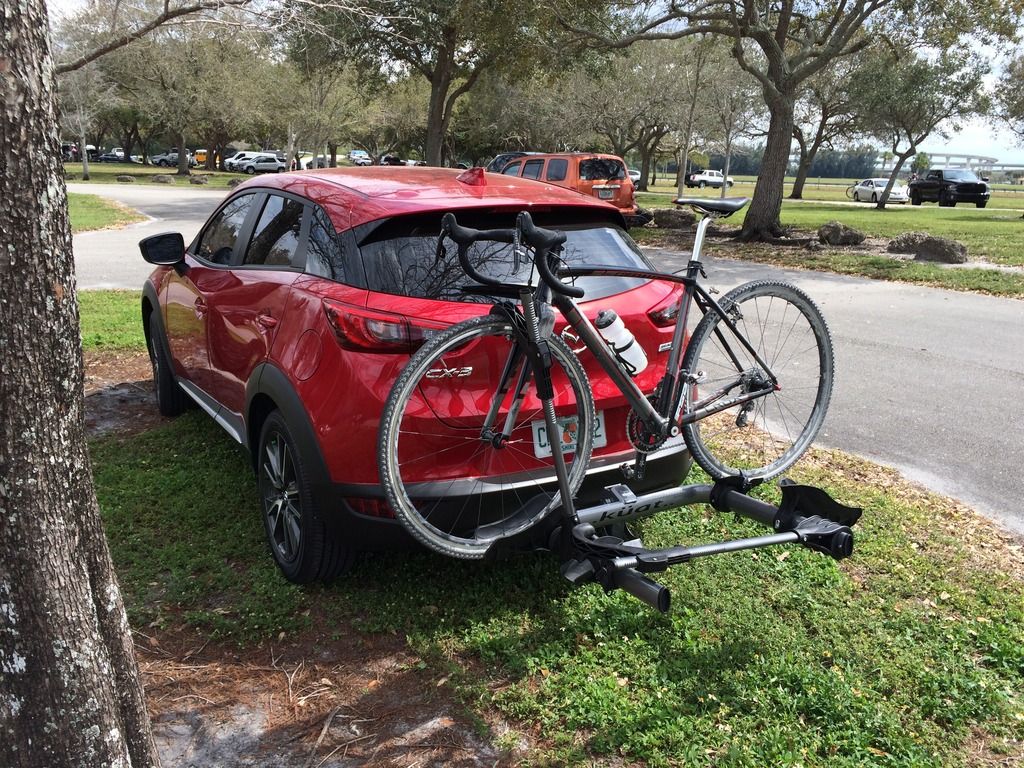 The rack is a Kuat and the trailer hitch is a Curt # 11418 1.25 inch receiver.