Hello, all. I'm new here (just picked up a Dynamic Blue Mica GT this past Sunday).
I'm just wondering if anyone else here noticed the following when test driving/examining the details of the CX-3:
The upper trim level gauges in some of the press pics show a red ring around the tach, yet mine is just white.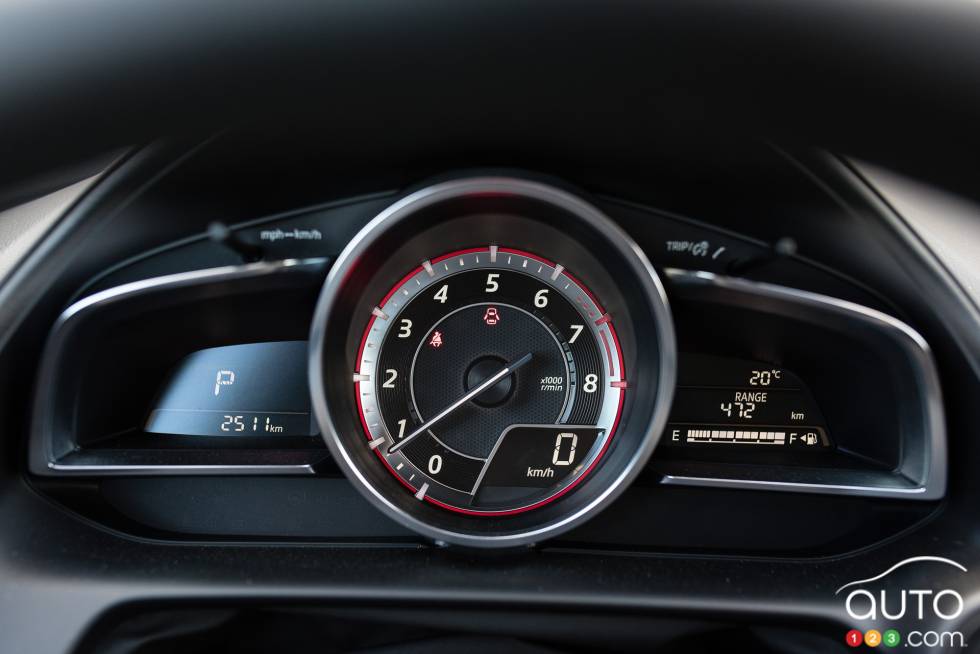 Th other thing I noticed was a difference in leather between the black interior and the parchment interior. On the parchment interior the leather is very soft and squishy, whereas the leather on the black interior is hard/stiff and a bit rougher feeling to the touch. Even the salesman noticed it. I wish I had pics, but it truly felt like Mazda sourced the leather from two different suppliers.
So far I'm loving the CX-3, but I just found these too things sort of odd given the quality control and consistency present in modern car manufacturing.