Discussion Starter
•
#1
•
After several months and weeks of searching, this is what I found and implemented:
* OEM Halogen lights:
Low beam - Osram H11 12v 55w
High beams - Osram 9005 (HB3) 12v 65w
So I decided to change it, for the appearance and also the lighting.
In the first image is the OEM Osram
Second, the LED Narva 12v 16w 6000k LED (Best of the 3)
Third, the LED Night Eye (Novsight) LED 12v 50w 6500k
But I noticed that the no of these LEDs have the same depth (Most important on the road) as halogen, but they do have better diffusion to the sides.
*After studying Mazda ADAPTIVE OEM LED lights, I determined that:
They are not actually LEDs, ONLY "THE ANGEL EYES" are
Low beams:
Uses a projector-style ceiling light with HID
High beams:
Use a reflector-style ceiling light with LEDs (I suppose)
PS: Can't find what kind of bulbs the OEM LED uses, the only thing is "Full Headlight Replacement"
In conclusion, the best set because it uses the same style of headlight as the non-LED:
Low beams: Could be a better halogen or HID
High beams: A better halogen because the LEDs spread too much light on these in the wrong way
*Noise at the door
It is solved with an adjustment in the handles
Here another forum about it: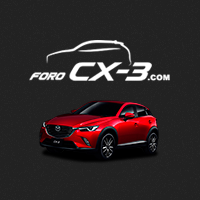 Buena a todos Llevo una semana con un cx3 y he observado q cuando subo la música me vibra las manillas de apertura de las puertas delanteras y me hace un ruido molesto alguno le ha pasado gracias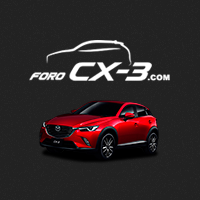 www.forocx3.com
* Possible lifting of the car without compromising the warranty:
Feasible, in process ...