With all of us owning a car thats so new I have to imagine that there are many like me that are hesitant to make irreversible cosmetic modifications, but that doesn't mean that we can't add some personality to our cars! To help you with that I'd like to offer my services to the good people of this forum. Among the many projects I have is vinyl cutting. I am set up to cut vinyl up to 24" wide and, within reason, as long as you might want. Here are a few samples of decals that I've cut. The sizes can be easily scaled up or down at request.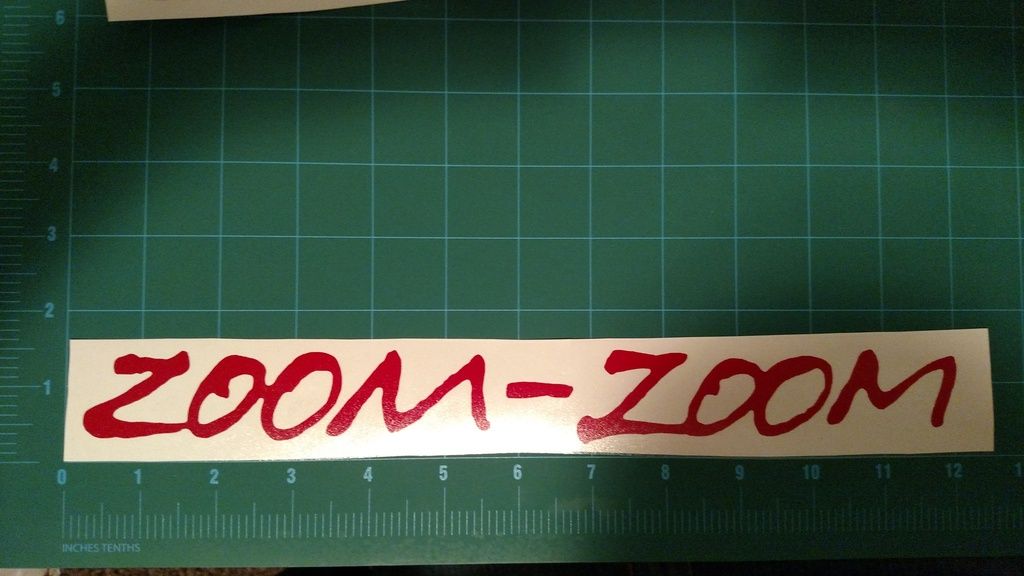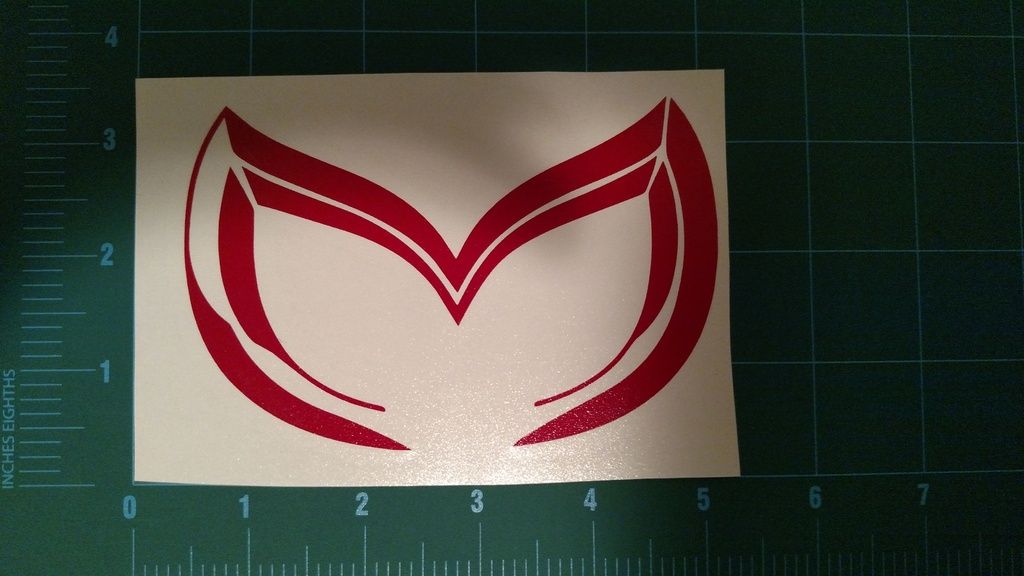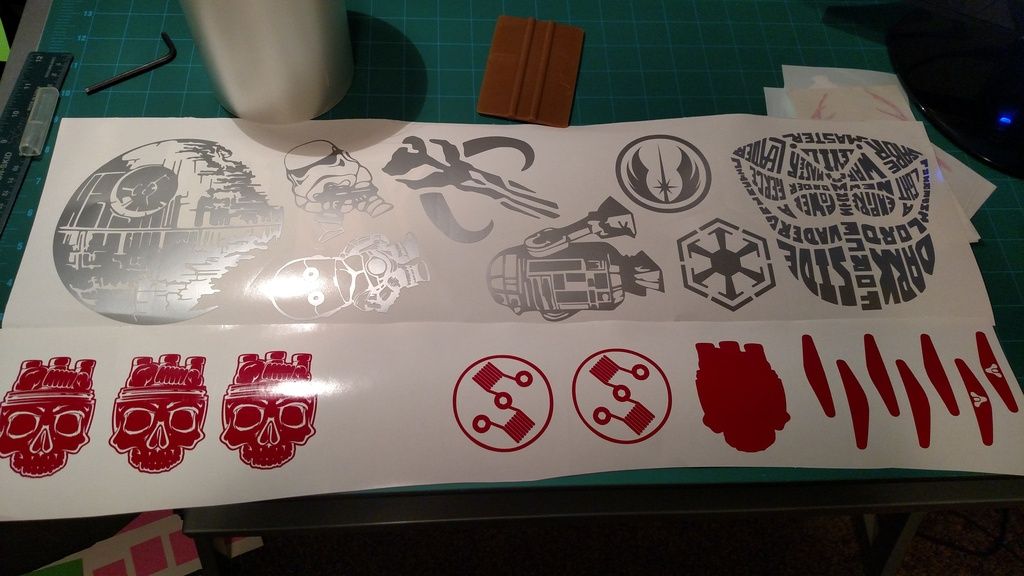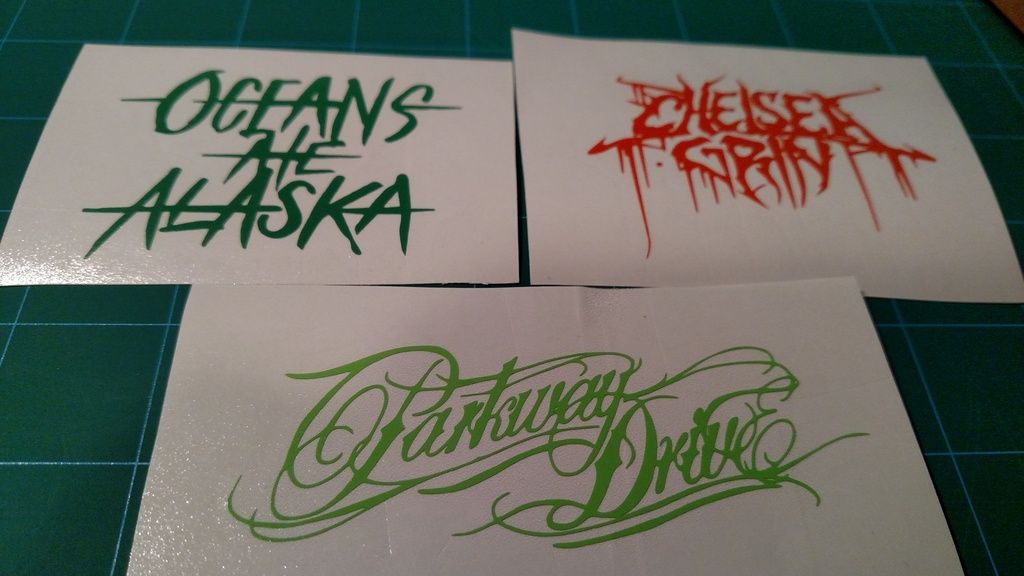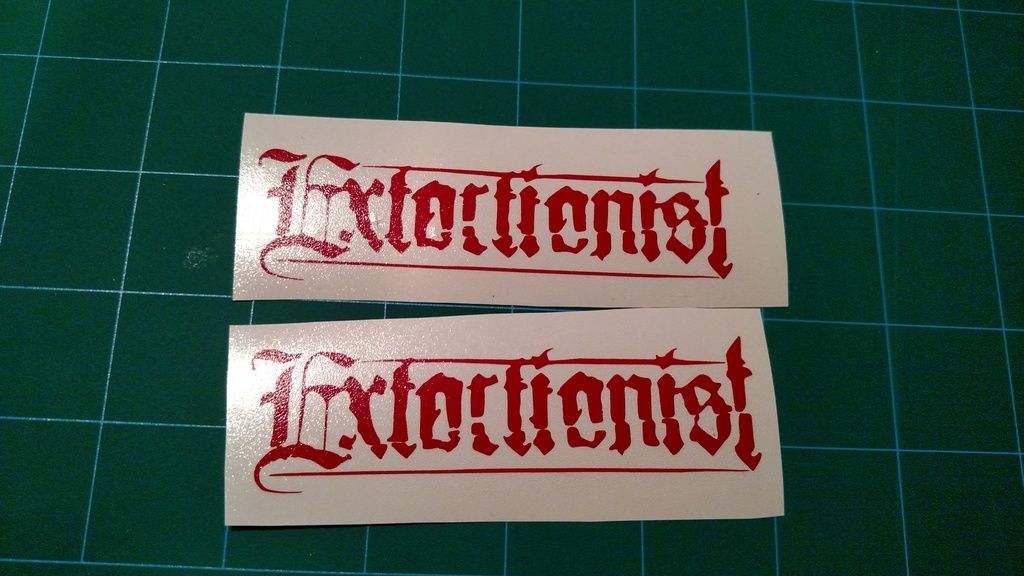 I have 12 colors available currently. Sorry, this isn't a great picture, but it's all I have at the moment. I'll get a better pic and update later: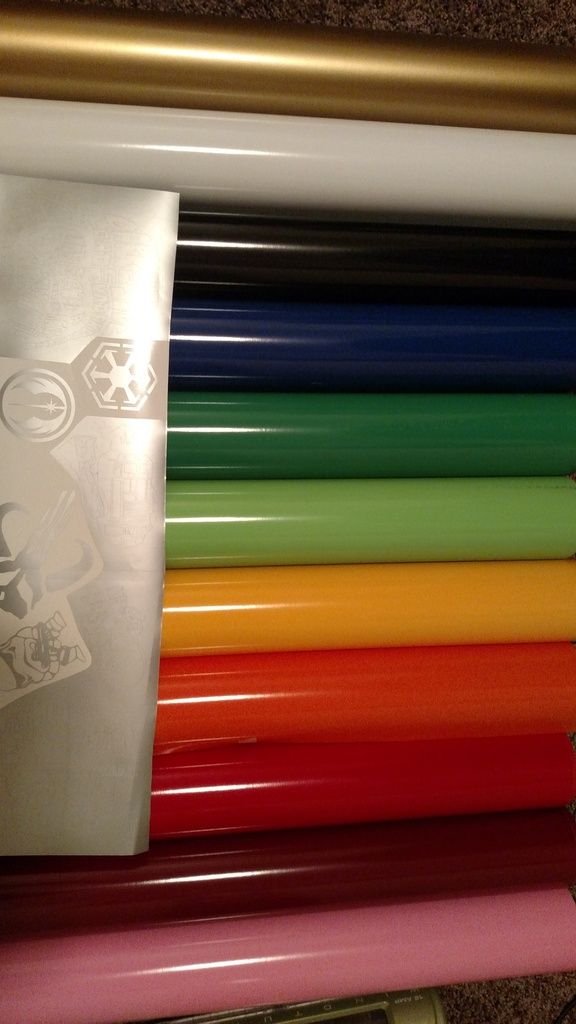 Prices vary based on the size decal desired and detail of the image. Prices start at $8 shipped which includes most decals up to 32 sq. in. I will post an image of the design prior to cutting and we will agree on a price at that time. Once I've cut the decal I will post a proof pic, then I will ship it out after receiving payment via PayPal. I've never really dealt with international shipping before, but I am willing to figure it out if there's demand for decals from our non-US based members.
I have many designs already made including several Mazda themed ones, and I am always open to making custom designs. Please PM all custom requests along with posting here. PM will allow us to discus details without cluttering the thread.