Discussion Starter
·
#1
·
These are very easy mudflaps to fit. It will make far more sense when you start work. There is no need to remove the wheel, you can manage with the steering turned. I had the wheels off for another reason.
I've attached the pdf instructions so you can see but just to help illustrate the process, I've added some photos.
You will see that in illustration 1, you are required to cut the wheel arch liner.
I removed this stud which simply gave me a little more space to get the side cutters in;
The liner is already scribed and all you need to do is cut along the lines and create an opening for the captive nut. The hole is already drilled but you just need to snip out the cross bar in the inset of illustration 1.
There are 2 captive nuts to fit. One goes where I made the cut and the other goes underneath on the sill. The captive nuts need pushing quite hard to get them to slide in so I used a closed pair of pliers to exert more force. These mudflaps fit better than any others I have fitted in the past. Just screw the bolts in hand tight then push them up to the body while you nip them tight.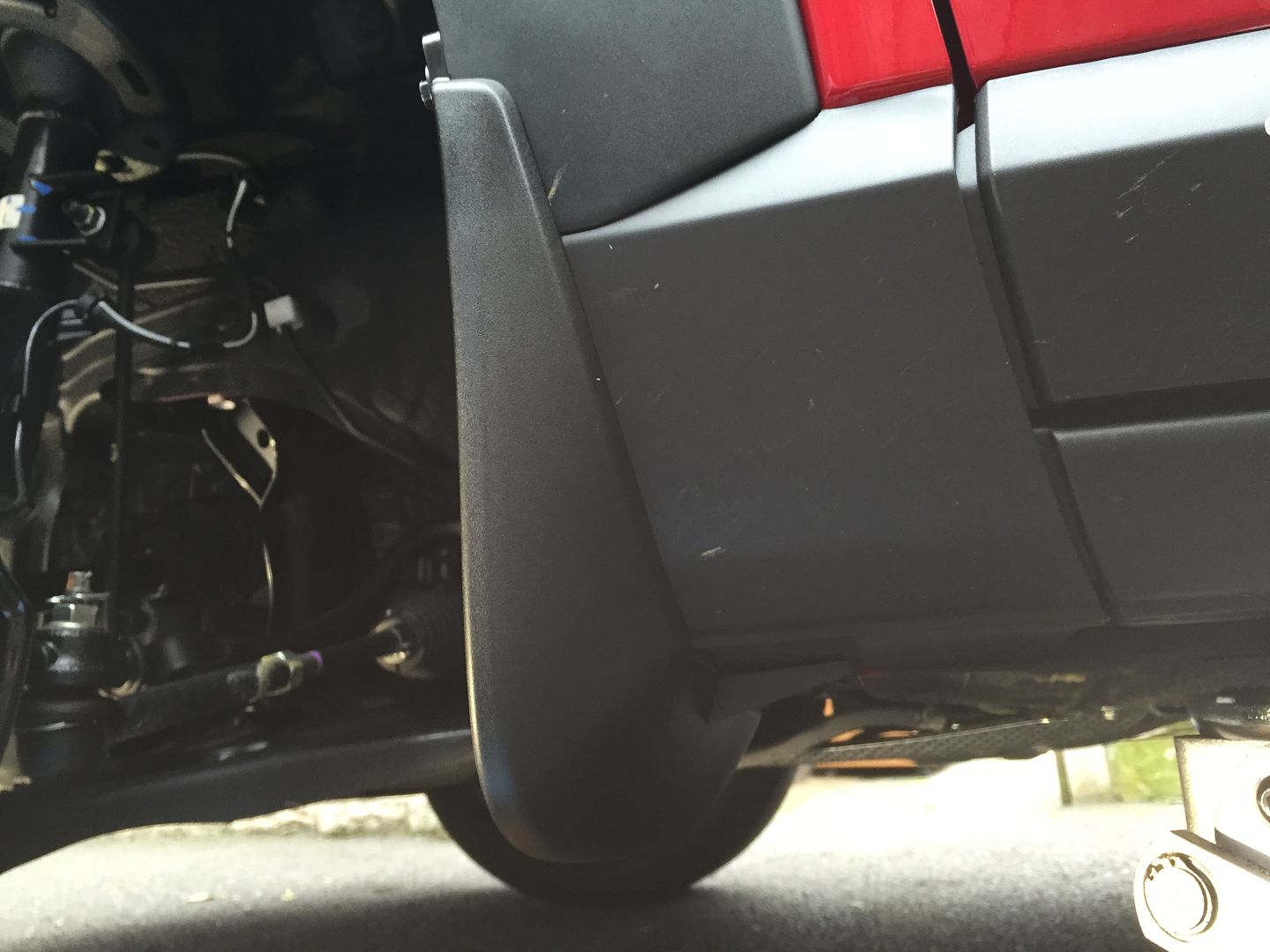 pdf instructions;