Just did an engine oil change on the CX-3 AWD after 1,300 miles.
The Wrench icon turned up for oil change for some reason, even though we just bought the car. It was saying like 183 miles or so to oil change, pretty much asking to change oil at 1,500 on the ODO. I was already planning to change after a break in anyway. I did that to my other cars bought new as well.
So here's the engine oil filter. Purolator model L14612. Other brands also use L14612. The tool for this filter is 65 mm 14 flutes.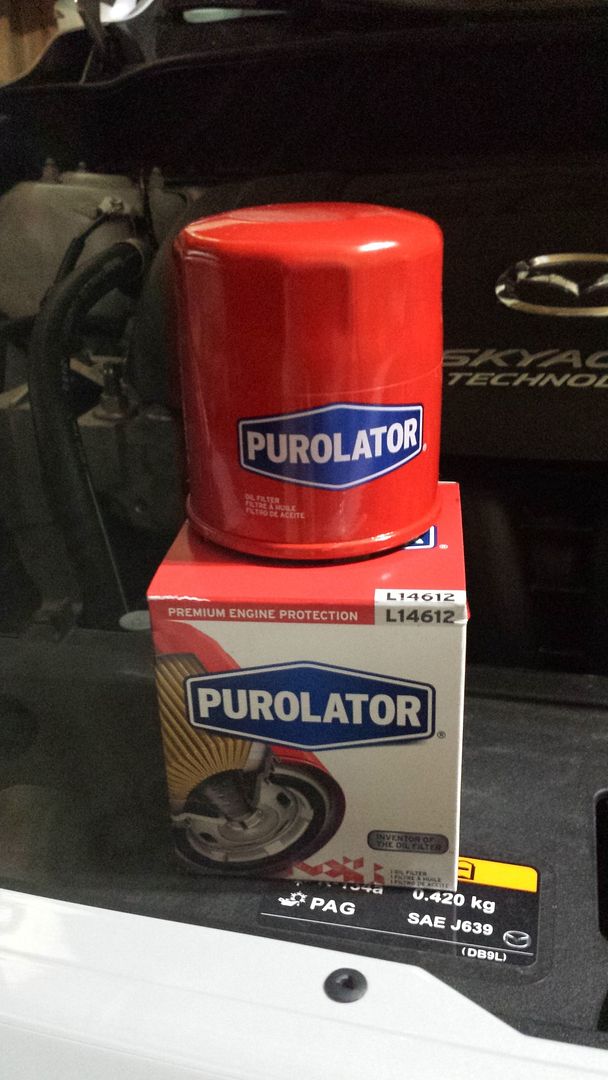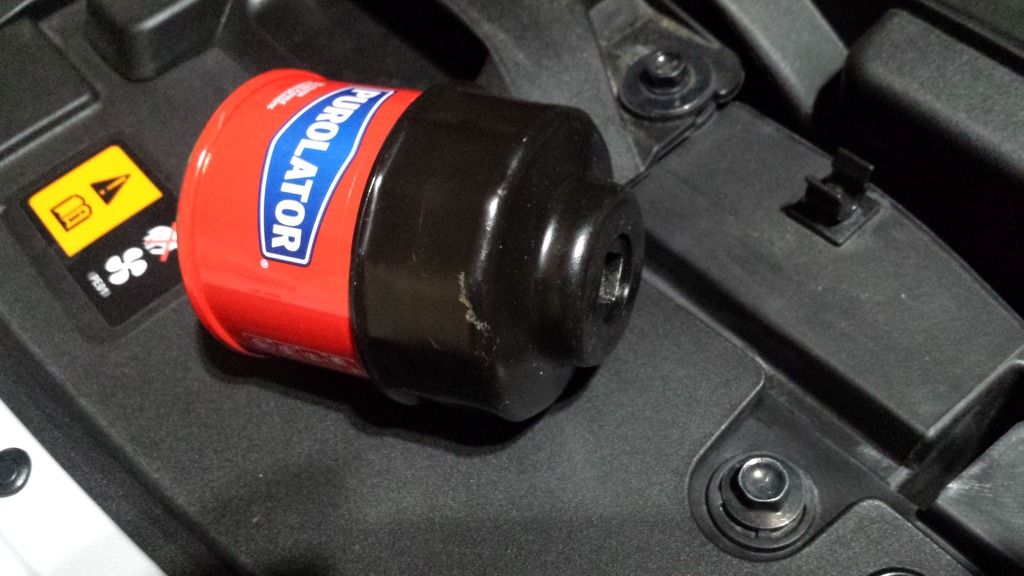 Jack up the front of the car using jacking points. Make sure you use jack stands or your life can end painfully.
The oil drain is at the back of the pan so jacking up the front end only ensures all the dirty oil comes out.
Both oil drain and oil filter are located inside same panel. It has three 8 mm hex head screws and two push-pins.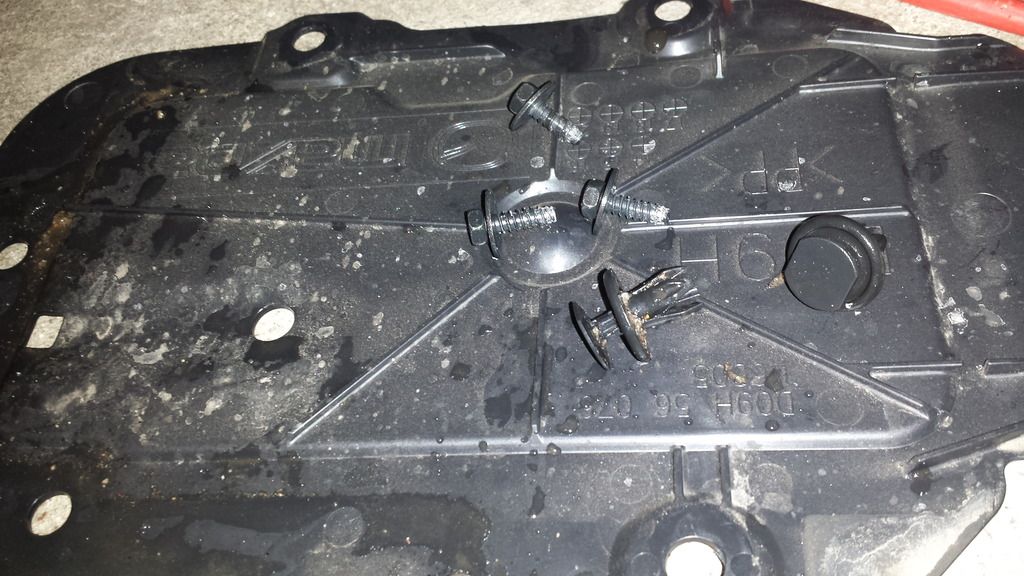 Use 8 mm hex wrench to undo the drain plug.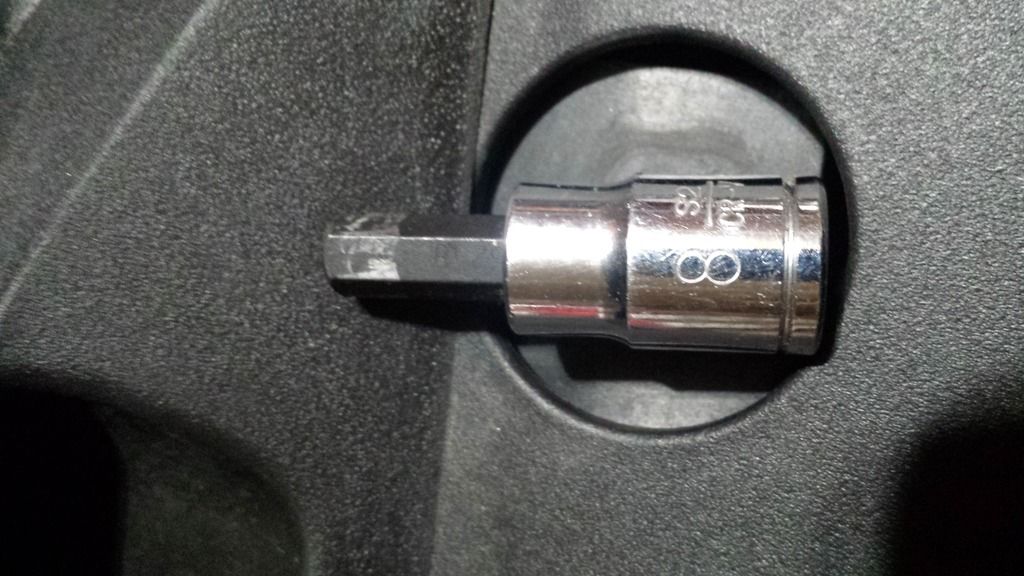 You will need 3" extension since the oil filter is too close for a normal size ratchet.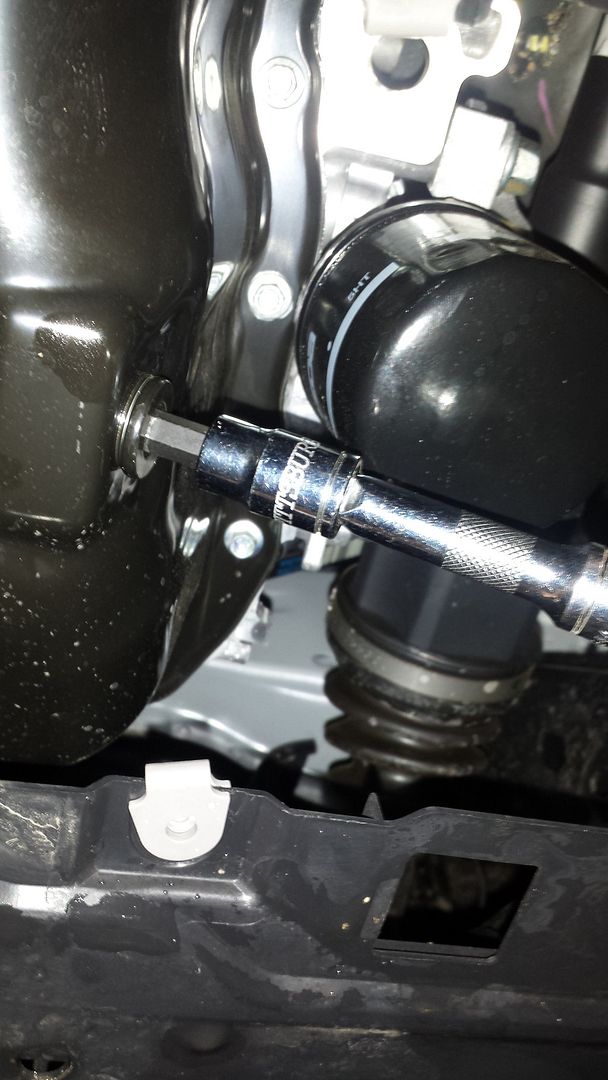 Here's the drain plug with original washer on it. The new washer was for MZR engine in 2006-15 Mazda Miata MX-5 but it is same size. It is sitting on a quarter for reference in case you don't want to show up at Mazda dealer for the $0.70 washer.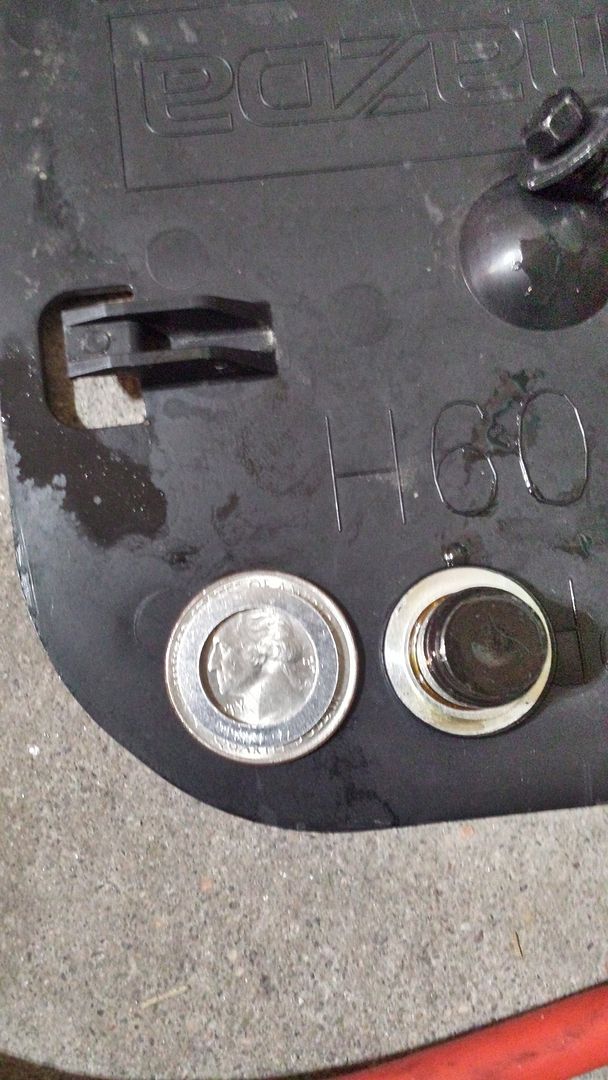 Mazda oil filter is 67 mm with 14 flutes. So using 65/67 dual size can save some money for you. I just happen to get both.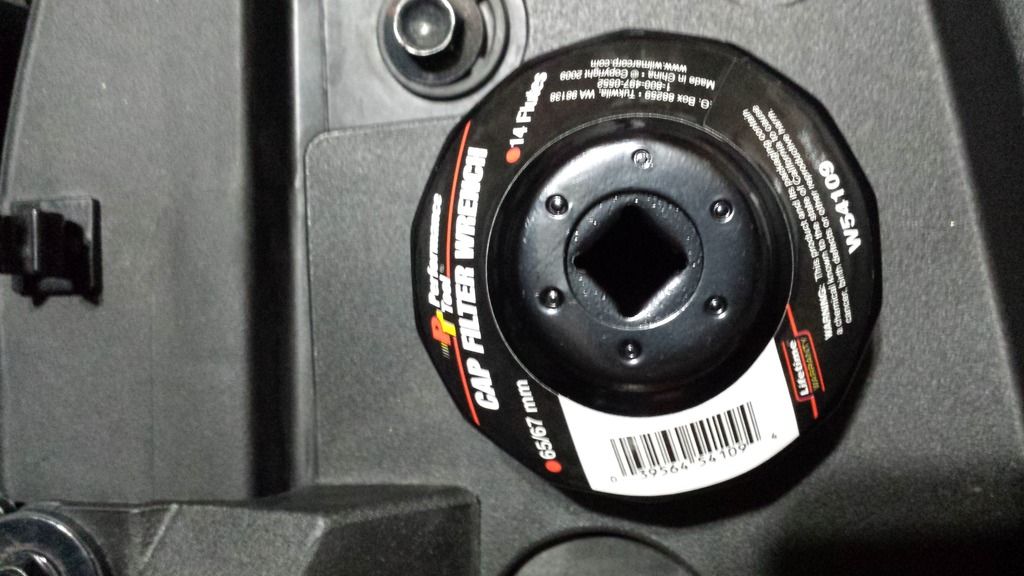 Don't tighten the oil filter or drain plug too much. There are torque ratings but since both have washers, all you need is enough to put pressure on the washers. Oil filter can be tightened with hand since it uses rubber washer.
Always try to use 0w-20 oil since US market cars are made for it. Saves gas and flows better inside the engine. For other market cars, read the manual.
Once oil change is done, go to Mazda Connect system menu Home>Apps>Maintenance>Oil Change>Reset to reset the interval once more. I set mine to smart oil change with considers environmental conditions , trip lengths, time, driving distance, engine load to recommend oil change sooner (max 10,000 miles)
Good luck.