Super Moderator
Join Date: Jul 2015
Location: Derbyshire UK
Posts: 2,067
Mentioned: 41 Post(s)
Tagged: 0 Thread(s)
Quoted: 478 Post(s)
Sacrilege
---
Currently CX5 SportNav 2.2 diesel automatic and AWD.
Formerly CX3 SportNav 1.5 diesel automatic and AWD.

All advice is given in good spirit and taken entirely at the readers own risk. WORK SAFELY. ©2018 anchorman

ď.........and another thing"
Senior Member
Join Date: Dec 2015
Location: Brisbane, Australia
Posts: 237
Mentioned: 2 Post(s)
Tagged: 0 Thread(s)
Quoted: 51 Post(s)
So what are you using as a heat shield? And what are your inlet temps before and after this mod?
Senior Member
Join Date: Nov 2015
Location: London, Ontario, Canada
Posts: 128
Mentioned: 3 Post(s)
Tagged: 0 Thread(s)
Quoted: 34 Post(s)
Its far away enough and I dont believe there is no need for heat shield is really since most of the heat would be on the rear side of the motor, so no real excess heat to worry about. I'm sure it may be taking more heat in than the stock box, but nothing significant. I don't have necessary tools to measure any temperatures. Best I can do is one day after a long/hard drive, pop the hood and touch the piping/filter? I dont know XD
---
Keep Calm and Zoom Zoom
Junior Member
Join Date: Mar 2016
Location: Medina, Ohio
Posts: 24
Mentioned: 0 Post(s)
Tagged: 0 Thread(s)
Quoted: 3 Post(s)
CorkSport Intake - Mazda Warranty?
---
Considering this intake system. That said, I may wait a bit and see what other developments are made now that the CX-3 has hit the US market. Does anyone know how Mazda "views" these sorts of bolt on items from a warranty perspective?
I found these at
HARDRACE GLOBAL
for the Mazda CX-3!
No.: 6706
Name: FRONT REINFORCED STABILIZER LINK
Note: 2 PCS/SET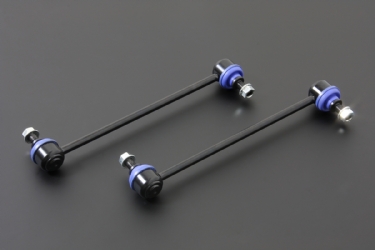 No.: 8577
Name: ADD ON REAR SWAY BAR
Note: 19 mm 3 PCS/SET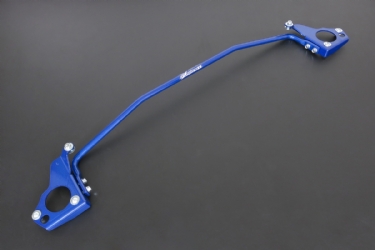 No.: 8573
Name: FRONT SWAY BAR
Note: 3 PCS/SET
HARDRACE: 25.4 mm OE: 21.5 mm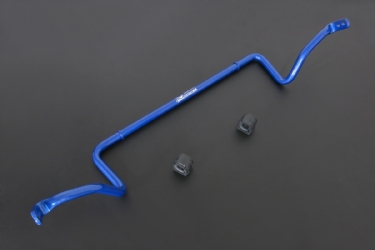 No.: 8576
Name: HEADLIGHT LEVELING BRACKET
Note: 1 PCS/ SET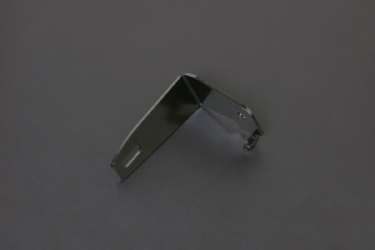 I found another aftermarket for the CX-3! This one is Orange Virus Tuning. They do tuning to Skyactive 2.0L and 2.5L as well as other Mazdas.
www.ovtuned.com
This package includes:
Custom tailored ECU Calibration using proven Dyno tuning development.
tuning available for all octanes of gasoline and E85 Ethanol.
Expected gains (91 ocatane) 20-24HP / 16-19TQ. On stock vehicle.
Complete with hardware interface dongle, software license, complete tune.
Super Moderator
Join Date: Aug 2016
Location: Chicago, IL, USA, North America, Earth, Sol System, Sector ZZ9 Plural Z Alpha, Milkyway, Universe
Posts: 492
Mentioned: 4 Post(s)
Tagged: 0 Thread(s)
Quoted: 136 Post(s)
Do they actually do data collection and give a custom-tailored tune or is it a one-size-fits-all off the shelf tune?
---

2016 CX-3 GT iAS AWD, Soul Red Metallic on black
2017 MX-5 RF Launch Edition
2005 RX-8 Sport Sunlight Silver under Cone Rash (because racecar!) -- SOLD!

Science adjusts it's views based on what's observed.
Faith is the denial of observation so that belief can be preserved.
-Tim Minchin.
Senior Member
Join Date: Feb 2018
Posts: 216
Mentioned: 3 Post(s)
Tagged: 0 Thread(s)
Quoted: 54 Post(s)
Wow...cat-back price is much more reasonable over the Remus
---
2018 Mazda CX3-GS, Lux + iActiveSense Pkgs. Eternal Blue Mica.
Posting Rules

You may not post new threads

You may not post replies

You may not post attachments

You may not edit your posts

---

HTML code is Off

---