Member
Join Date: Dec 2015
Location: Markham, Ontario Canada
Posts: 75
Mentioned: 0 Post(s)
Tagged: 0 Thread(s)
Quoted: 18 Post(s)
Possible to DIY rear fogs and power fold mirrors?
---
Has anyone tried to install a rear fog lamp? There are two empty slots for buttons where the TCS and BSM buttons are. Maybe it's possible to wire one up and have a button there?

Also, the Japanese cx3 has powerfold mirrors, is it possible to add it into the north American cx3? I've done the power fold mirror install on a 2013 hyundai sonata and it consisted of a new door button plate, powerfold module, two exterior powerfold mirrors and a roll of 14 gauge wiring. I don't mind doing it to the cx3. Thanks everyone!
Member
Join Date: Aug 2015
Location: Oxfordshire UK
Posts: 59
Mentioned: 0 Post(s)
Tagged: 0 Thread(s)
Quoted: 21 Post(s)
The UK spec CX-3 has one offside fog light the controls are on the light stalk and there is a option kit for the autoclose mirrors so they fold up when the doors are locked.
---
CX-3, Sport Nav, Auto, Petrol, Soul Red Metallic, Half Stone Leather

To view links or images in signatures your post count must be 0 or greater. You currently have 0 posts.

Super Moderator
Join Date: Jul 2015
Location: Derbyshire UK
Posts: 2,078
Mentioned: 41 Post(s)
Tagged: 0 Thread(s)
Quoted: 483 Post(s)
This is the switch for the Euro required rear fog light. It is a self cancelling switch. In other words it is spring loaded to put the fog light on and then when the lights or ignition are turned off, it always defaults to off (another legal requirement). My flash always makes my car look mega dusty!;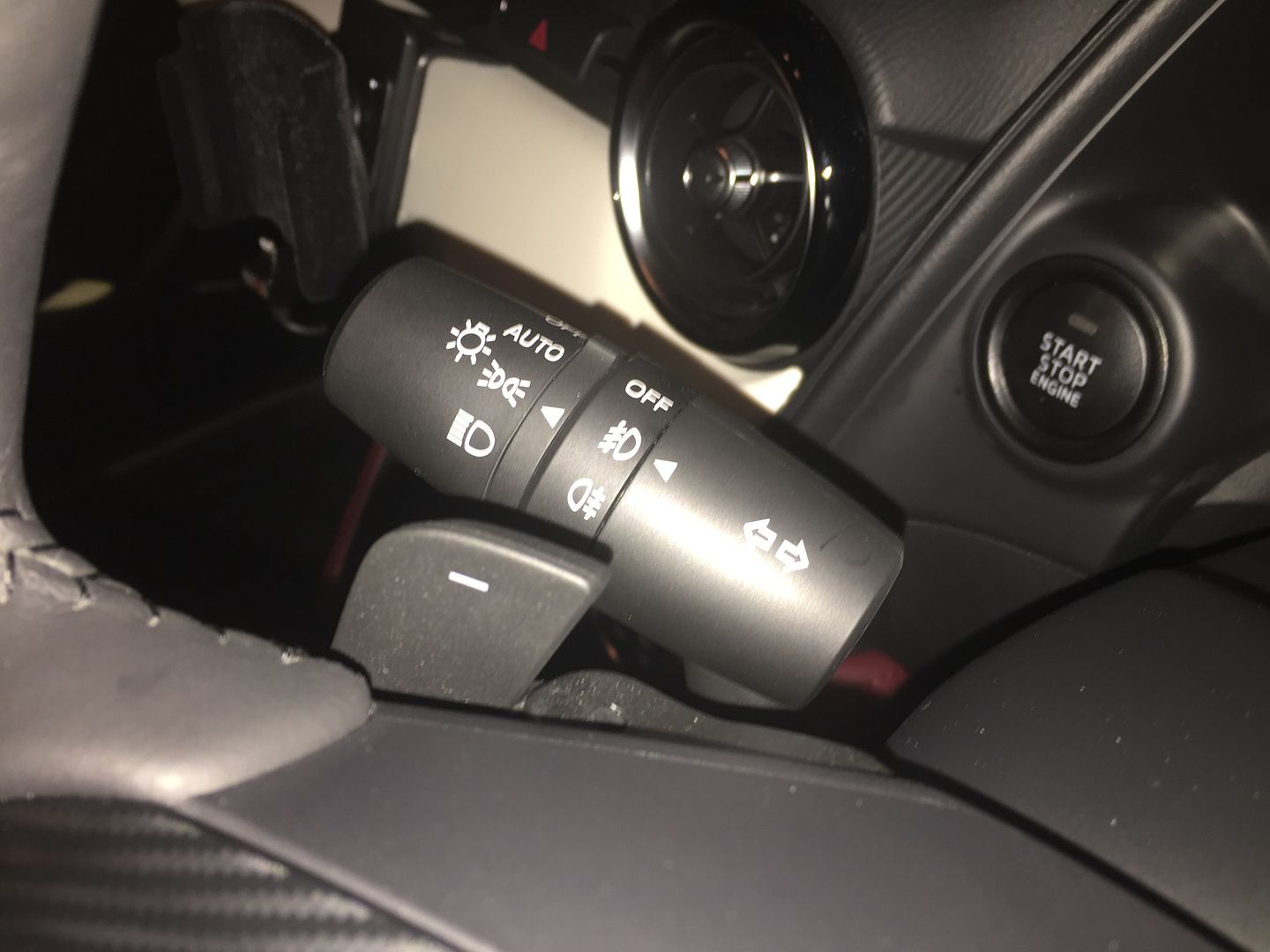 and this is the single very bright fog light but a second could always be added as it will appear on the other side for LHD vehicles;
---
Currently CX5 SportNav 2.2 diesel automatic and AWD.
Formerly CX3 SportNav 1.5 diesel automatic and AWD.

All advice is given in good spirit and taken entirely at the readers own risk. WORK SAFELY. ©2018 anchorman

ď.........and another thing"
Member
Join Date: Dec 2015
Location: Markham, Ontario Canada
Posts: 75
Mentioned: 0 Post(s)
Tagged: 0 Thread(s)
Quoted: 18 Post(s)
I wouldnt be able to modify or replace the signal stalk so I think I'll source the rear fog lamp assembly and wire it directly to 12v and add a switch or button to fill in the blank button spaces
Posting Rules

You may not post new threads

You may not post replies

You may not post attachments

You may not edit your posts

---

HTML code is Off

---